Novacons tops out the 11A Hotel-Office Dinh Bo Linh Project
Ngày:21/05/2020 lúc 14:15PM
On January 01, 2020, Novacons cooperated with the investor of Viet Tuan Medical Service and Trading Co., Ltd. to organize the topping out ceremony, marking an important milestone in the process of implementing and reaching the project destination.
Novacons has completed the rough part of the 11A Dinh Bo Linh Hotel-Office project, 37 days ahead of schedule.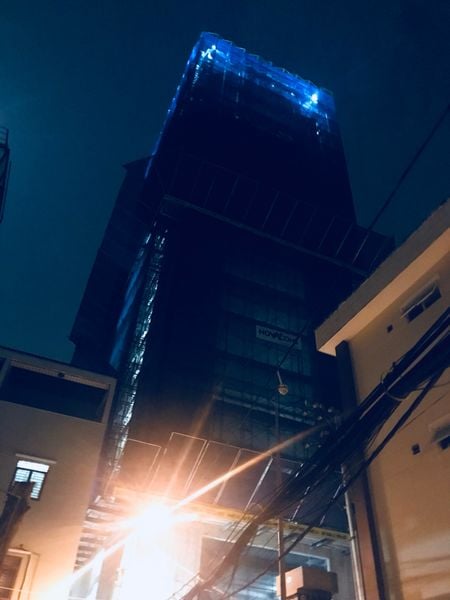 Photos perspective and construction of the project
Speaking at the topping-out ceremony, the Investor's representative sent thanks to all officials and employees from the Investor, Supervision Consultant and Novacons contractor for their efforts to bring the project in accordance with the criteria set out. Special appreciation for the professional spirit, enthusiasm of the entire team of professional engineers and skilled workers of Novacons contractor has led to the success of the project until today. Responding to the expectation of the Investor, Mr. Mai Duc Thuan - General Director of Novacons committed to complete the project ahead of schedule with the best quality so that the project can be put into use.
According to plan, the project will be put into use in 2020. At present, the Site Steering Committee is speeding up the remaining finishing items to bring the project to the finish as committed to the investor.
Photos of the ceremony: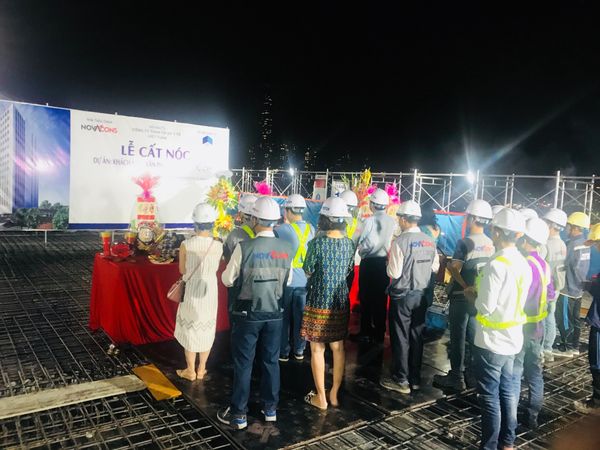 The parties conduct rituals of worship

Representatives of the Investor, Contractors give gifts to the subcontractors
Project Steering Committee of Hotel - Office 11A Dinh Bo Linh